South-Western Splendour by Gbenga Art-Smith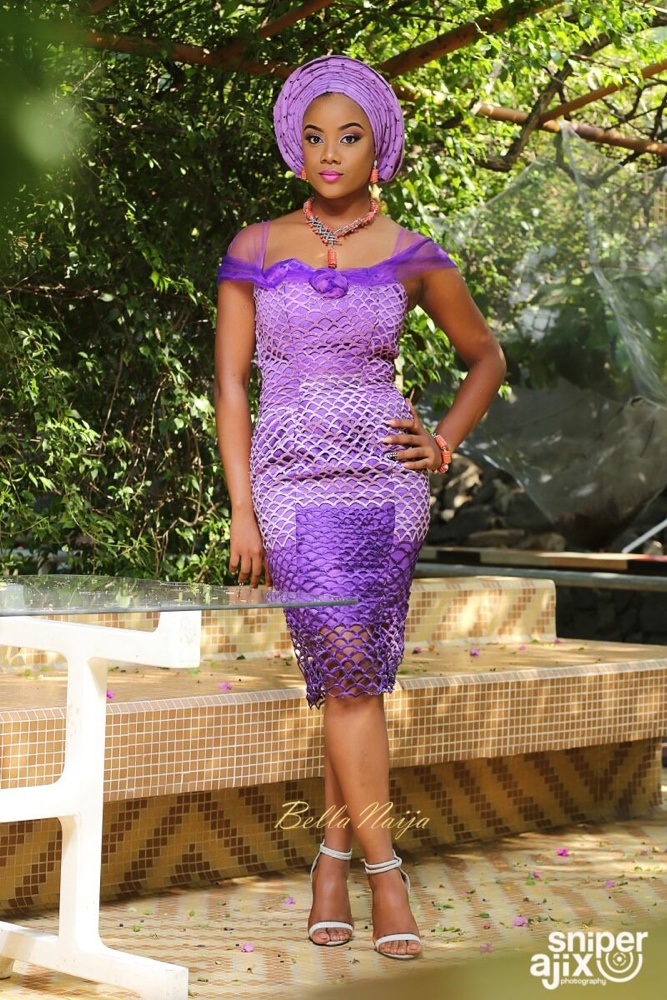 Nigerian jewellery designer and bridal consultant, Gbenga Ayo-Dada ofArtsmith Collections recently styled a shoot consisting of 5 ideas he believes attends to the needs of all Nigerian brides.
From the "Maverick bride" to the throwback inspired look. His shoot was executed alongside Omolola Semowo of Molurlah's Makeover, Tobi Ogundeleof CEO Mania Alasooke, Tomilola d'Almeida of Tee Threads Fashion, Shola Ajisegbede of Sniper Ajix Photography and hairstylist, Bernard Okon.
Enjoy & be inspired!
~ Photography: Sniper Ajix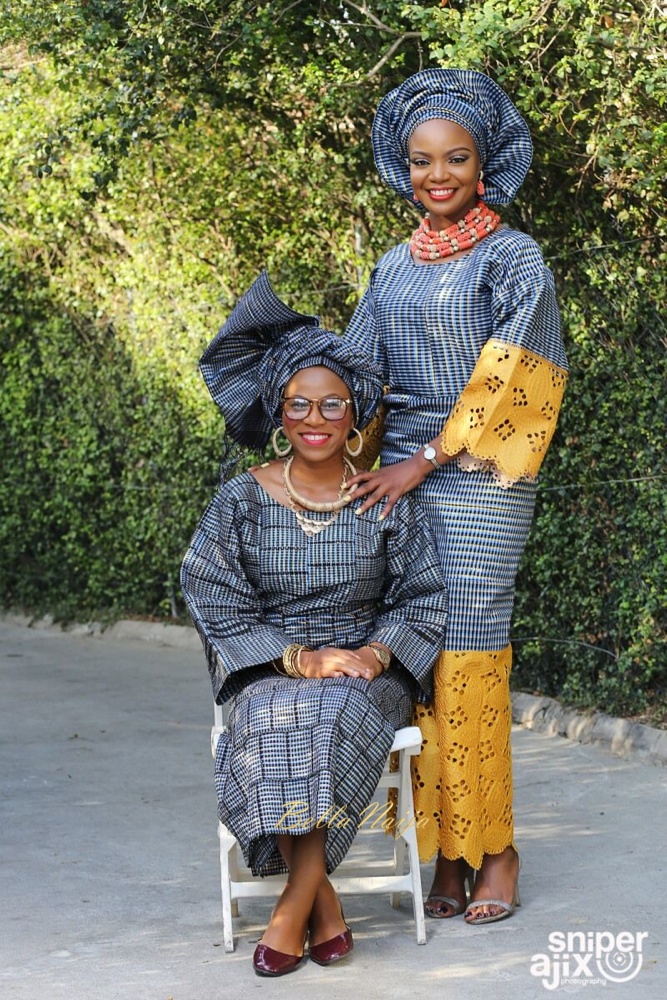 The Throwback Look: In the past, some daring brides have been seen rocking the same aso oke their mothers wore on their traditional wedding ceremony decades ago. This throwback look illustrates the beauty in the old fabric with a modern spin of a popping yellow hand-cut trimming on the "buba" sleeves and the hem of the wrapper.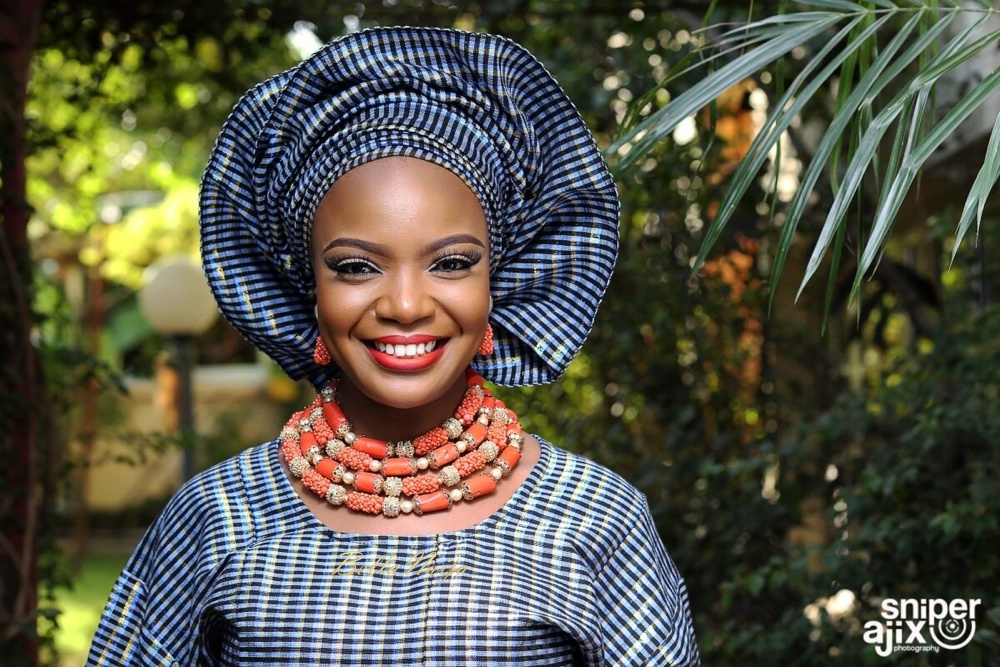 The Comfy – Freak Bride: Some brides usually can't wait to get out of their traditional attire from "iro" and "buba" to any other traditional costume. The second traditional wedding look is often more modern,  comfortable and one that enables the bride to show of more of their physique. This look is a traditional mesh aso oke dress with a matching gele, a classy jewellery set is advised to allow the material to have a spotlight of its own.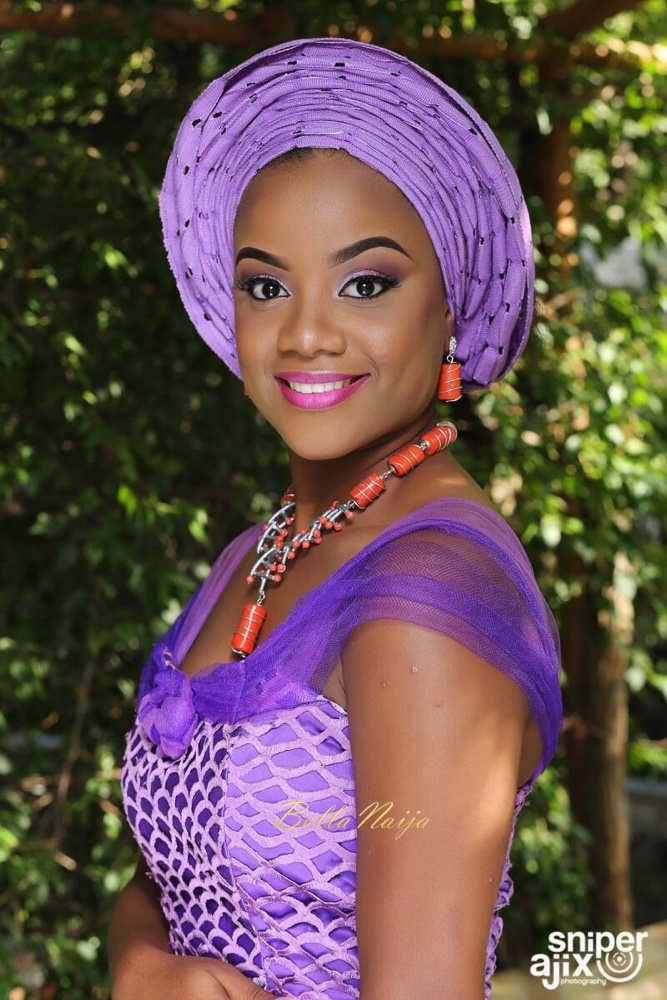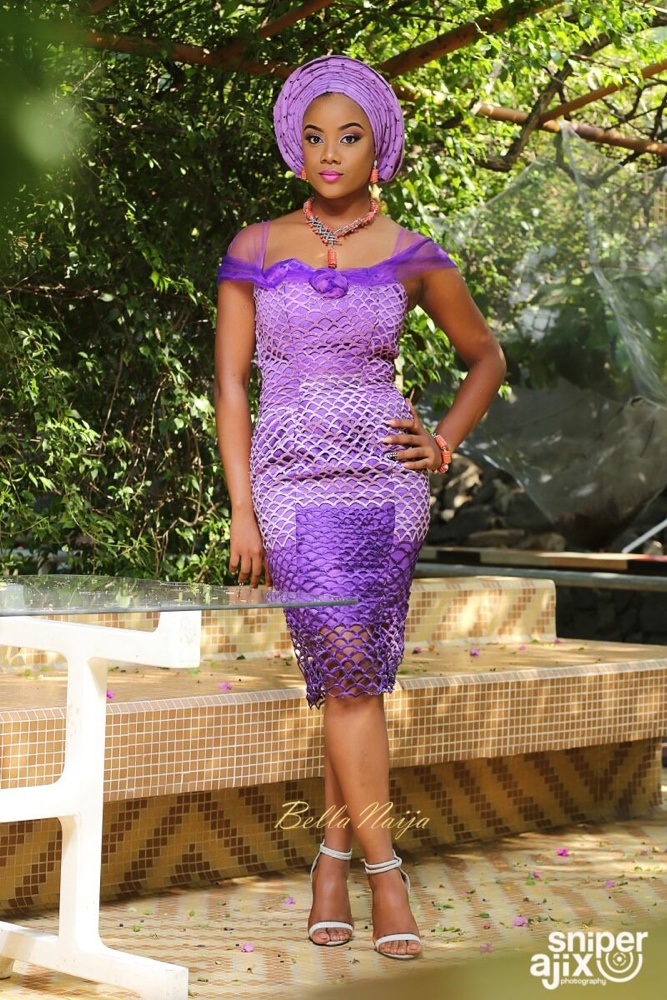 The Beauty & The Beast look: From the days of reading "happily-ever-after" as little girls, many young women have grown up fantasizing about experiencing their own love story one day; this look is an ode to that old time fantasy turned into a reality. An idea of a perfect wedding reception outfit change with the hair and yellow dress as a precise modern twist of the fairytale.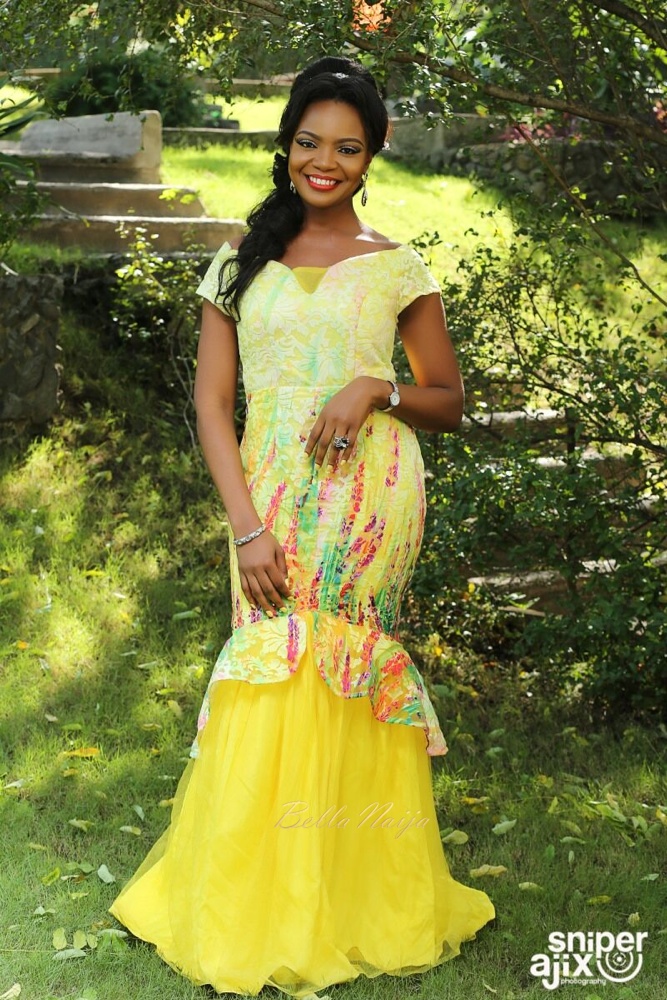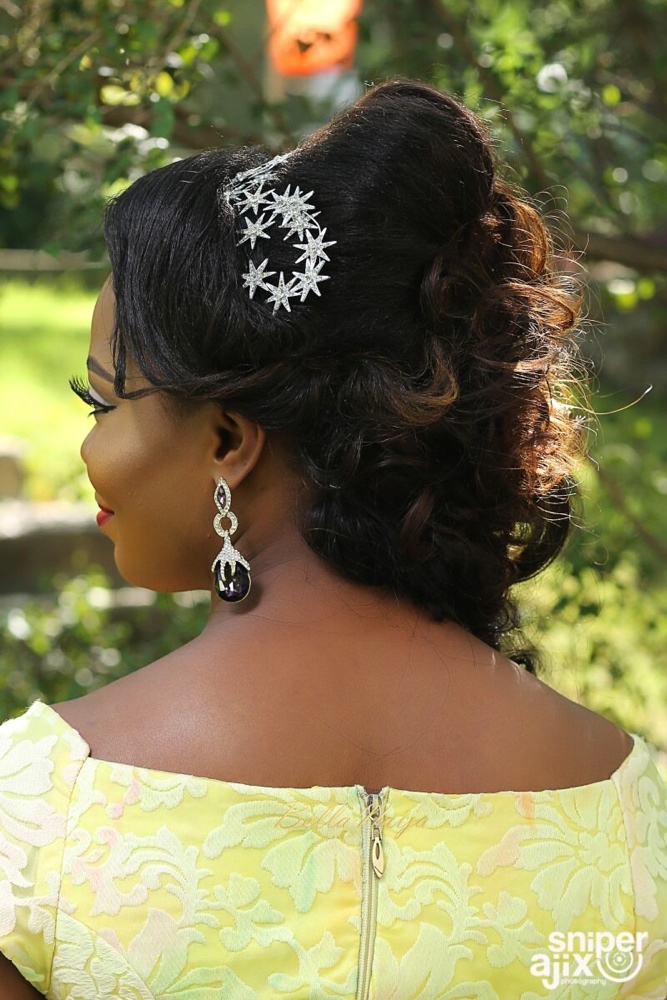 The Grecian Goddess: A fierce, subtle look inspired by heroines from epic movies or TV series like "Thor" and "Games of Thrones".  A means for female fans to replicate the style of their favourite female characters at their wedding reception, this could also add theme for those looking for inspiration.
The Maverick: She is not a fan of conventional embellished or embroidered aso oke, she enjoys the creative nature of colour but prefers to be fashionable above traditional. Tee Threads Fashion created this exclusive design comprising of an off-shoulder blouse and matching wrap skirt with fringe detail and detachable peplum in aso oke material. The look is  paired with an equally exclusive pink neck-piece in waterfall design.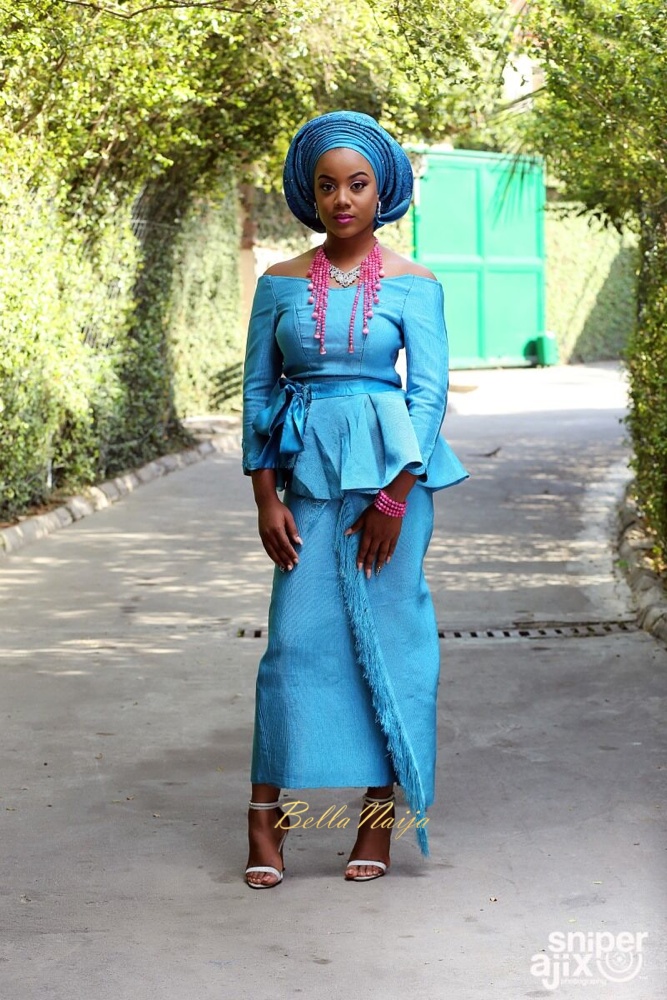 The beauty of this ensemble is that it can be easily worn to another person's wedding without looking over-dressed, all that needs to be added is simpler jewellery.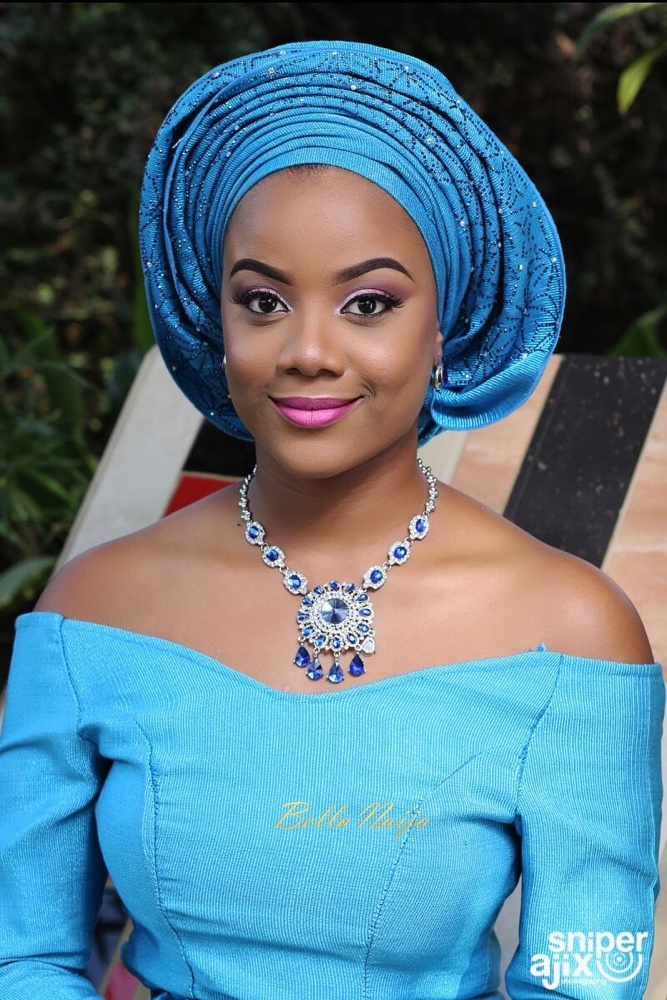 ***
Credits:
Photography: Shola Ajisegbede | @sniper_ajix
Accessories: Gbenga Ayo-Dada |Â  @gbengaartsmith
Makeup & Gele: Lola Shittu | @molurlahsmakeover
Asooke: CEO Mania Alasooke | @ceomaniaalasooke
Outfits: Tee Threads Fashion | @teethreads
Styling & Creative direction: Gbenga Ayo-Dada |Â  @gbengaartsmith
Hair: Bernard Okon | @bernardsmiless
Models: @opsydaisy28 | @anwuli_Â  |@bakare_ ibironke | @km_ami